Ink's Orange Peel was a location in Bin Weevils , which existed during the old bin. It had been there ever since the binscape was created but was removed in 2011.
Ink's Orange Peel was one of the most popular places in the bin; popular for it's games, 3D camera and many more.
3D camera
Edit
The 3D camera has always been in Ink's Orange Peel. It is used for many things, such as finding the Crown. Most places in Bin Weevils had the 3D camera.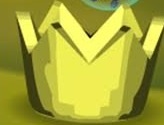 It had games like:
Konnect Mulch
,
Flip Mulch
and
Squares
. Many players liked to play these games with each other to have fun, earn XP and Mulch and hang out.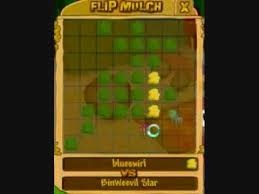 Message board
Edit
As well as games and the 3D camera, this was the only place that had a message board. This was a board where you could send messages to other players and friends.

In May 2011, Ink's Orange Peel was destroyed. Many players went to this new place, and missed the old place. Many players left Bin Weevils for months, a while or forever. Ink's Orange Peel lies nearby Flum's Fountain on a side. On the side, there is the Orange Peels.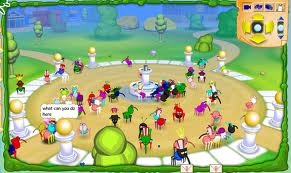 Ink's Orange Peel was a popular place.
Ink's Orange Peel was owned by Ink.